Update: Red Dead Redemption 2 has been officially delayed until Spring 2018. Read more here.
The last place we expected to hear about a possible Red Dead Redemption 2 release date is in a video about Destiny 2.
During a reveal impressions video for the sequel to Bungie's first new IP since Halo was taken from them, a prominent figure in the gaming press let slip a hint about when we should expect to see Red Dead Redemption 2 in stores.
Some of you might be asking why we'd give any credit to "some random YouTuber". Thing is, Brandon Jones isn't just some guy making videos, but the founder of GameTrailers and Editor in Chief of EasyAllies. More importantly, he's one of the pre-show judges of the E3 Game Critics Awards for 2017, meaning he already knows much of what will be revealed at the show but is still embargoed.
So there is a very real chance that the man knows when Red Dead Redemption 2 will hit store shelves.
The hint itself concerns the release date of Destiny 2, which is September 8 this year. In the video (at approximately 15:20), Jones states that the game "comes out the week before Red Dead, September 8th", meaning that this would put Red Dead Redemption 2's launch between September 11th and 17th. The best estimate based on that range would be the 15th of September.
Are you starving for Red Dead Redemption 2 info? Join other fans in
our community forums
and discuss everything Red Dead Redemption 2 related!
After a few viewers caught this tidbit and discussion mounted over the weekend, Jones took to Twitter for some damage control, however what he had to say wasn't 100% convincing. He basically claims to associate Red Dead Redemption 2 with September in his mind, which lead to the slip. Jones says that what he said in the video has no truth to it and is unrelated to his activity as a judge – it's just a guess.
Somehow my brain put RDR in mid-September. Totally made that up, it seems. This is not based on anything Judge-related. Just a guess.

— Brandon Jones (@TrailerJones) May 20, 2017
Of course, players anxiously waiting for any new information on Red Dead Redemption 2 might just be hearing what they want to hear, but many say that Jones' body language and subsequent reaction to the slip make it seem real, as does the follow up on Twitter.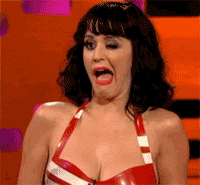 What's more, this puts that live action trailer back into question. Ubisoft recently announced a load of new games including another Far Cry title, however it isn't slated for this year.
That makes Red Dead Redemption 2 the only game to still fit the producer's description and the September release date also lines up with our current Fall release window. This could mean Rockstar will take a deviant approach to marketing Red Dead Redemption 2. They rarely appear at E3 – though they've been known to do so – and make live-action trailers even less frequently.
The coming months will decide whether these rumors turn out to be true or hollow. We'll be sure to update you as we hear more.